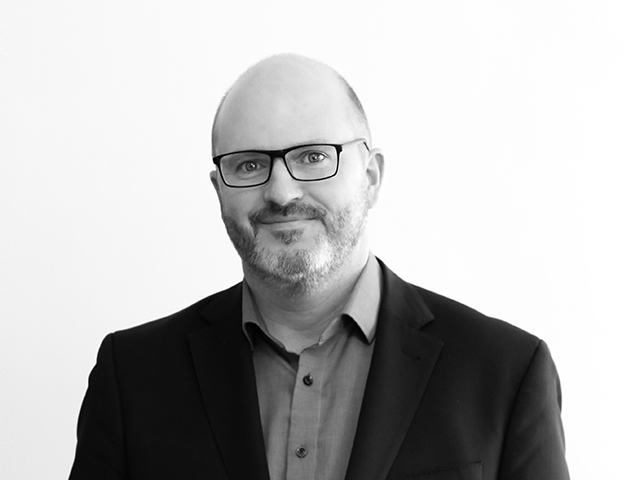 Niall Ó hOisín
Biography
Niall is founder and Managing Director of Noho. He is also Creative Director and is responsible for articulating the creative vision on all projects.
Following a degree in History and History of Art from UCD, Niall studied computer animation and graphics in Ballyfermot College. He began working in the Post Production industry in 1994 and has been creating high-end 3D animation, VFX and motion graphics for the past 20 years. He trained and worked in Screenscene for 8 years, and then at The Farm, Dublin before founding Noho in 2009.
Niall is a leader in the field of virtual heritage, combining his technical and creative background in broadcast graphics, commercials and animation with his interest in history and history of art. His expertise in animation and design and his experience in interactive and immersive technologies, enables him to create innovative solutions and interpretive experiences across diverse industry sectors: from heritage to corporate and broadcast.
Niall is a founding member of several EU-funded projects and networks, such as V-Must, CEMEC, Emotive, Cobbra, MEMEX, and Share3D. Through participation in these projects and networks he keeps abreast of innovations and new discoveries in digital and virtual heritage.

Title: Stories from the field
Digital experiences in the cultural heritage sector have enjoyed much success in the last decade and this talk will look at the different factors that make a successful digital experience. The talk will draw from our own experiences in this field and how we combine our creative and technical know-how to engage the audience.
As content developers and digital story-tellers we walk a tightrope between different factions within the cultural heritage landscape. We are required to balance engagement in a story with historical authenticity, or the scholarly publications with the short attention span of a 12 year old. We visualise historical stories and have to find a happy medium between conflicting theories of archaeologists and historians. All the while weighing the small budget against the wild expectations of the audience and the curator. We will look at Design, Visualisation, Storytelling and Technology and how we combine these elements to engage and educate the audience, whilst keeping the curators/experts happy.
Despite the great success in the last decade the sector has some problems that can be overcome. We will look at these issues and see how they have changed and how we have solved or contributed to these over the years. The pandemic has brought digital experiences to the fore in ways we couldn't have imagined before, and museums and cultural institutions have a chance to embrace the medium and embed it into their stories.